Centrifuge machine

It is used for centrifugation
Principle:
Separate molecule on the basis of size and density. If size decrease it required high centrifugation
The method in which we increase gravity by increasing rotation the increase in the centrifugal force
Relative Centrifugal Force/RPM:
Gravity produced in centrifuge is RCF. The speed at which centrifuge machine rotate if 'g' value is known we can calculate rpm. If we have rpm we can calculate 'g' value by
RCF(g)=11.81x(RPM/1000)2
We can calculate RPM by
RPM= 299.07 √RCF/r
'r' it is the radius of rotor
TYPES OF CENTRIFUGE MACHINE:
On the basis of RCF /speed
LOW-SPEED CENTRIFUGE:
Rotate till 10,000 rpm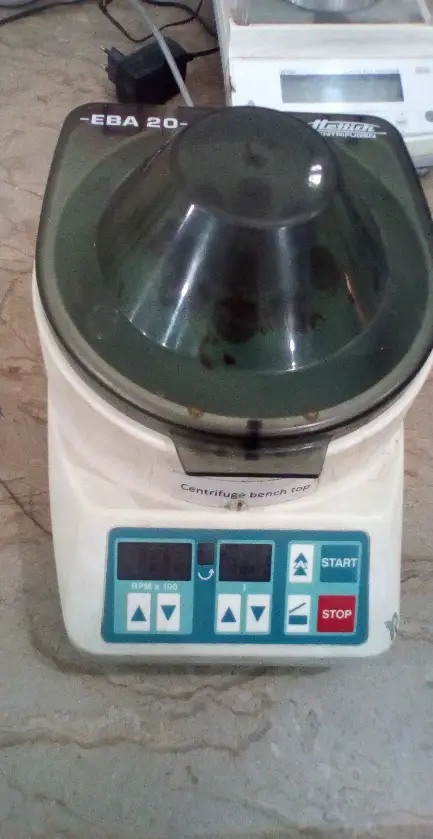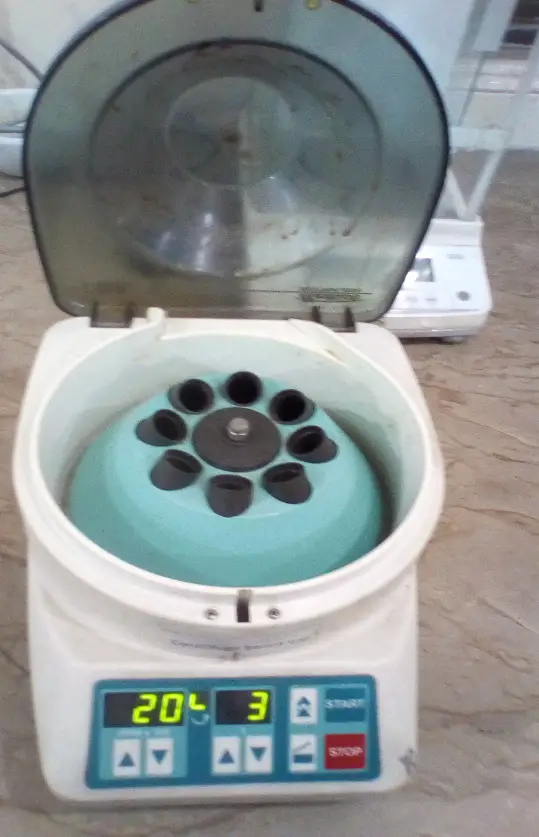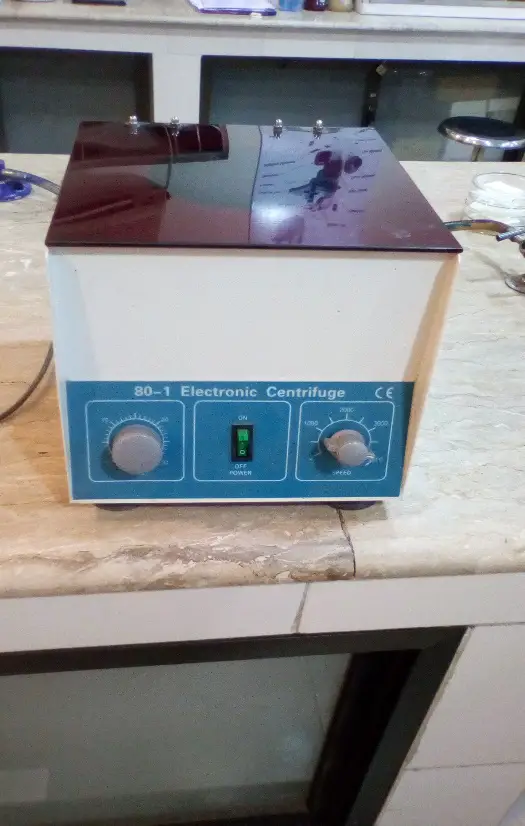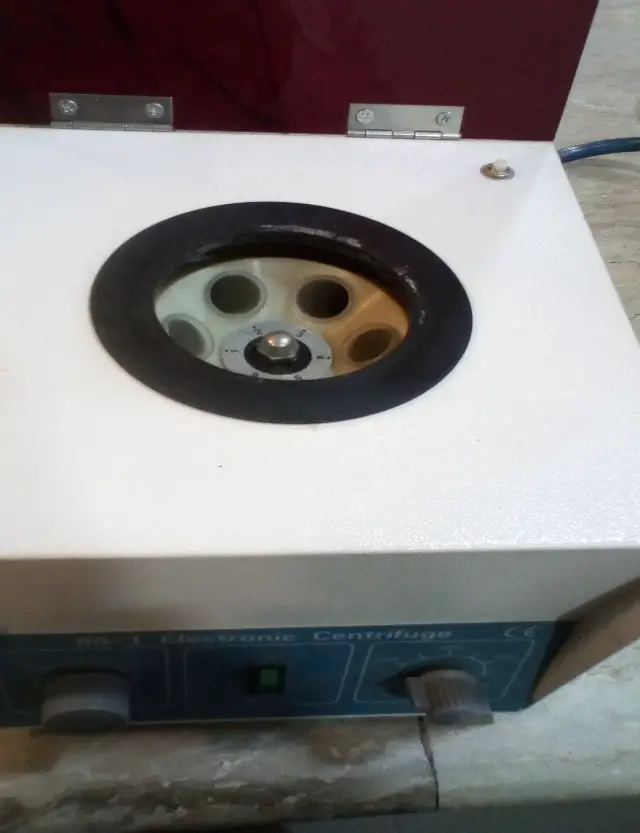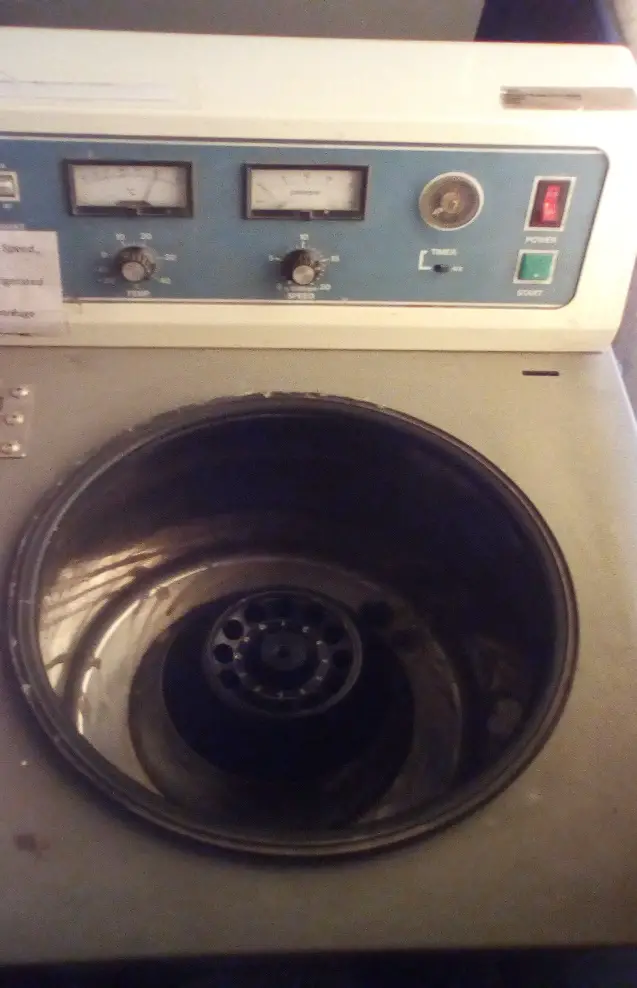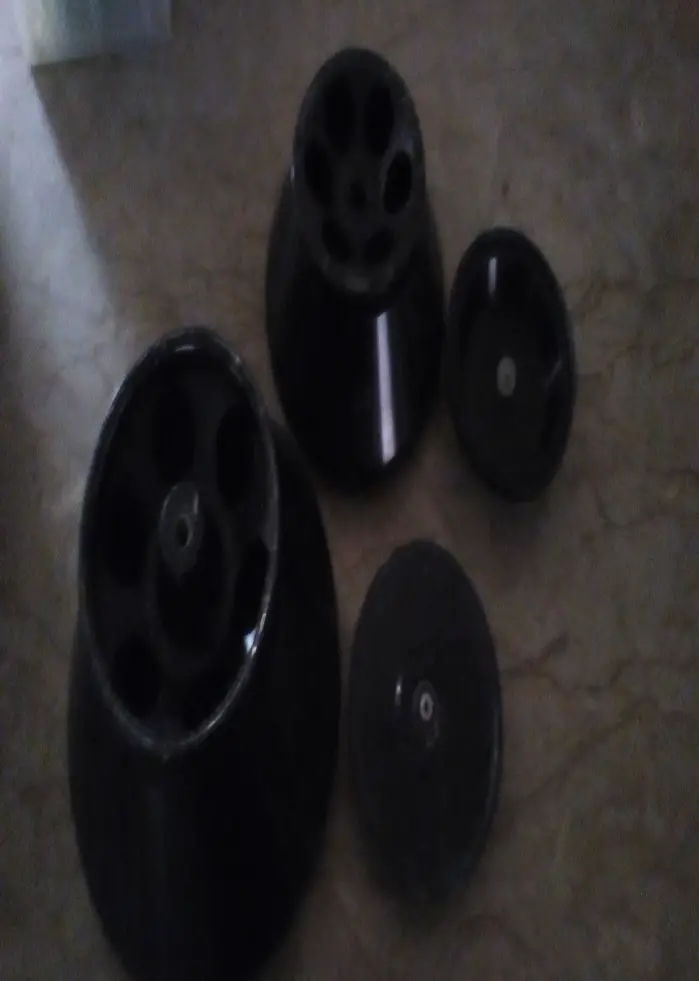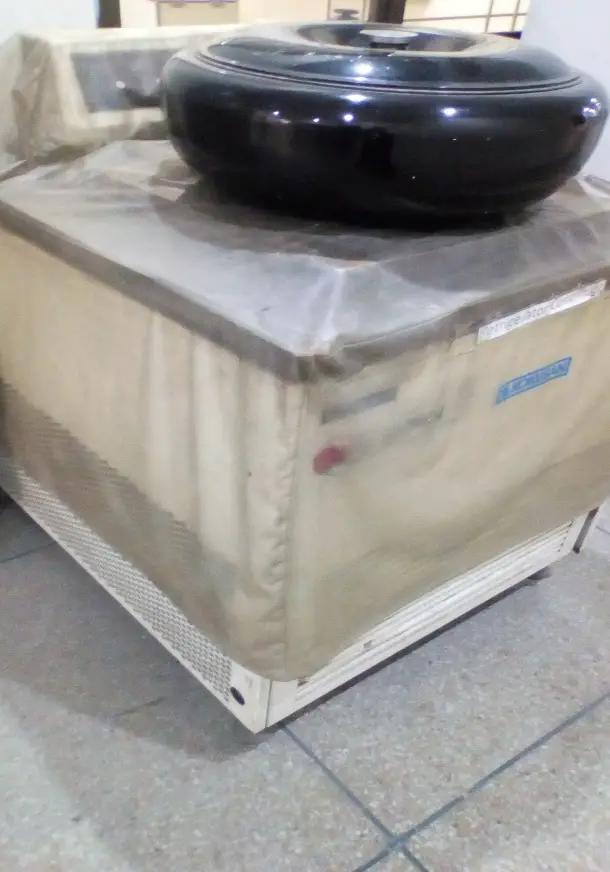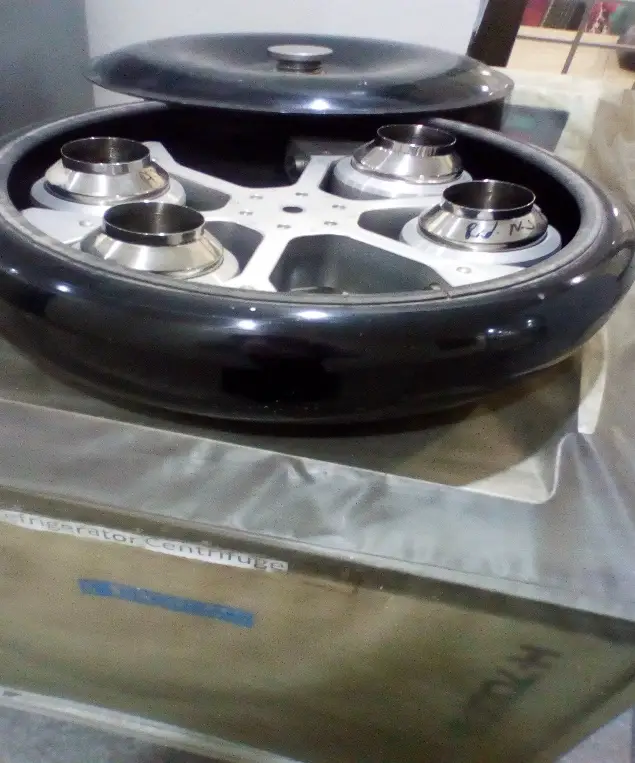 High-speed centrifuge:
Revolution till 30,000rpm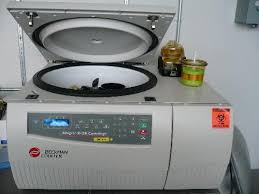 Ultra-Centrifugation:
Higher than 30,000rpm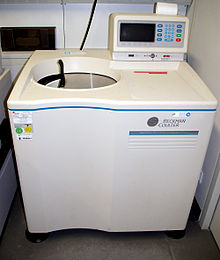 Parts:
ROTOR:
Bucket in which we place tubes it rotates by a motor (fixed angle rotor)
MOTOR
TACHOMETER:
adjust rpm /min and also help in calibration of rpm. Digital tachometer is also available.
IMBALANCE DETECTOR
REFRIGERATION:
provides a cooling system because when the motor rotates fast it generates heat.
VACUUM PUMP:
when the speed reaches to the 30,000-rpm vacuum pump remove the air to control the speed
LID:
it is important to close the lid otherwise machine stop. In any emergency case (spill or breakage of tubes lid will b remain close even the machine stops and then there is a hole present due to which we open the lid with the help of key
SCREEN
SWING BUCKET:
when rotor moves bucket also moves in a vertical position. we can centrifuge
96 well plate also it is used for small pallets. Each rotor has a specific capacity. We can use different/multiple rotors in one machine
ADOPTOR:
carry tubes in a rotor
POTENTIOMETER:
control electric current potential. Provide high speed to the rotor. It is present in a motor.
CALIBRATION:
temperature calibration is done by thermometer and time by timer
CLEANING:
with brush and water and then lubricate it after washing
STERILIZATION:
70% alcohol is used
DENSITY GRADIENT CENTRIFUGATION:
separation on the basis of density different layers are formed. According to density sample preparation in that specific layer.
Polystyrenes tubes are use
In ultra-centrifugation metal, tubes are used
BRAKE:
deaccelerate the speed to stop suddenly, the centrifugation