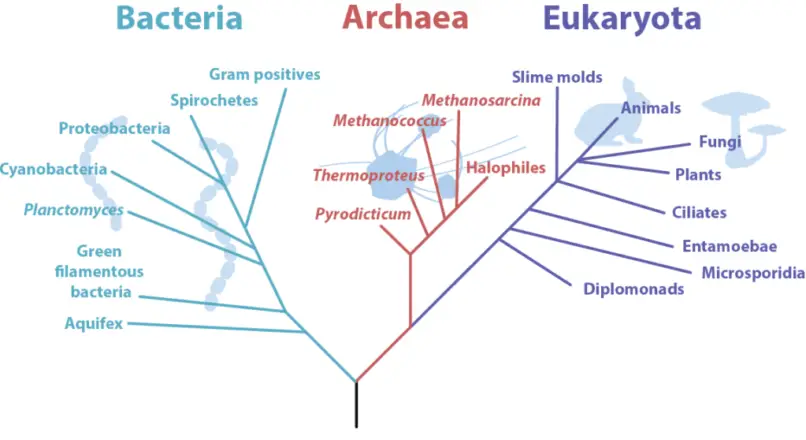 Archaea V/S bacteria

First, Archaea bacteria were classified in the eubacteria kingdom. Later in 1970, scientists separate the bacteria into two kingdoms as Archaea-bacteria and eubacteria. Below are some of the differences that are present among archaea and Bacteria. We have made two tables for your convenience of comprehending, one table contains the similarities of archaea and bacteria and the other contain differences among the two.
Similarities:
These are some of the similarities that are present between archaea and bacteria.
| | | |
| --- | --- | --- |
| Properties | Archaea | Bacteria |
| Cell type | Prokaryotic | Prokaryotic |
| Shapes | Rod, cocci, plates and coil | Rod, cocci, plates and coil |
| Motility | Flagella | Flagella |
| Size | In micrometres | In micrometres |
| Organelles | No membrane around organelles | No membrane around organelles |
| Cell division | Binary fission, fragmentation. | Binary fission, fragmentation |
Differences:
These are some of the differences that are present among archaea and bacteria, these things differentiate between archaea and bacteria
| | | |
| --- | --- | --- |
| Properties | Archaea | Bacteria |
| Growth | Occur in one phase | Occur in three phase |
| Habitat | Extreme harsh environment | Ubiquitous |
| Cell wall | Pseudo-peptidoglycan | Peptidoglycan |
| Spore formation | Can't form spore during dormant conditions | Can form spore during dormant conditions |
| Flagella | Evolved from type 4 Pilli | Evolved from type 3 secretions. |